Pokegama Lake Resort Rates and Rental Information
Cabin and Lodge Rental Availability
Pokegama Lake Resort offers year round rentals. So, in addition to excellent fishing, swimming and boating activities, you can also enjoy ice fishing, and the 100's of miles of nearby snowmobile trails the Grand Rapids and Pokegama Lake area has to offer.
Pokegama Lake Resort also has an incredible sugar-sand beach and includes kayaks, SUP boards, and a paddle boat FREE for guest use. We also have a fishing boat and pontoon available to rent.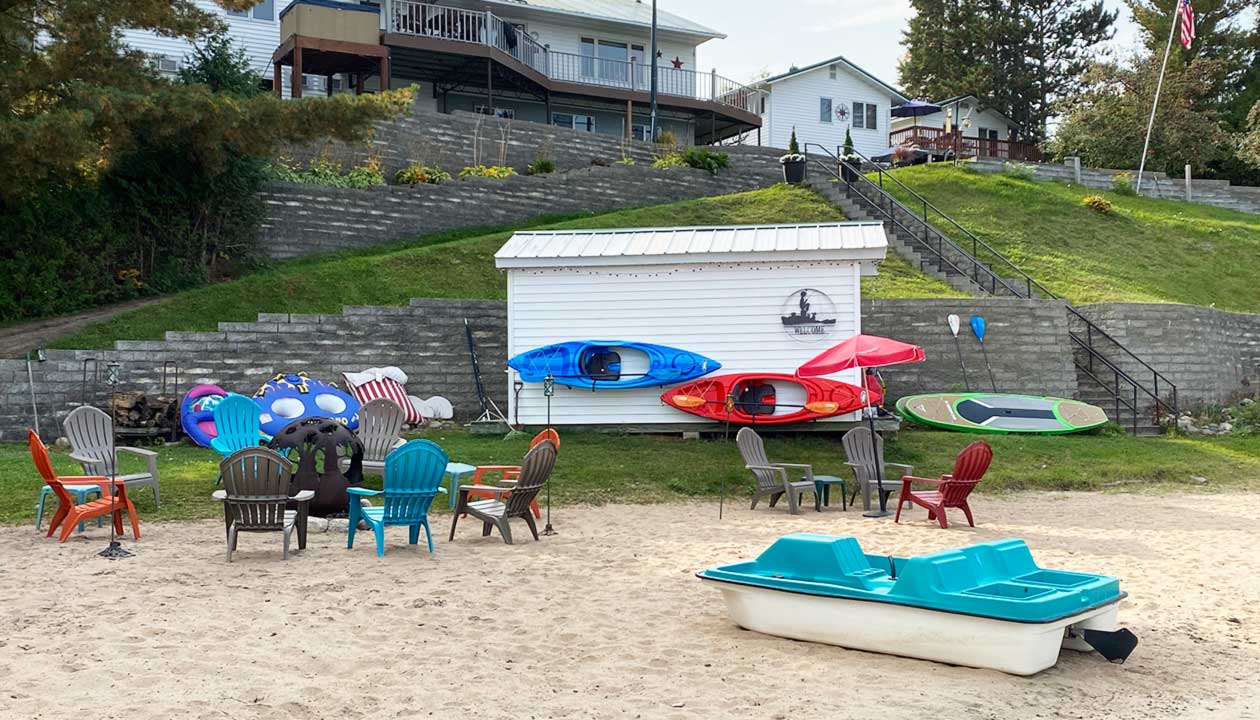 Stay at Pokegama Lake Resort for your Summer or Winter Northern Minnesota vacation!
Peak Season
During peak season (Memorial Day thru Labor Day), rentals are from Saturday to Saturday. Shorter stays are based on availability and up to our discretion.
Check in time is 3 pm and check out time is 9 am.
Cancellations
Call us immediately if you must cancel. We will refund your deposit (minus a $50 processing fee if deposit was made using credit card) only if we are able to refill your reservation time slot. You are financially responsible for the entire length of your reservation. Late arrivals and/or early departures are still financially responsible for the length of stay originally reserved.
SPECIAL!
Pre-book for Summer 2021 – Will honor 2020 summer rates if pre-booked ($250 deposit to hold date) and fully paid by March 31, 2021.
2020 Summer Rates
(May 1st - September 30th)
$205.00 per night
$1004.50 per week
Under remodeling and construction
$205.00 per night
$1004.50 per week
$360.00 per night
$1830.00 per week
2020-21 Winter Rates
(October 1st, 2020 – April 30th, 2021)
Under remodeling and construction
$175.00 per night
Two night minimum
$300.00 per night
Two night minimum
Must provide proof
of updated shots
Pontoon Rental
Non-Holiday Rates
$350 – 8 hours
$195 – 4 hours
Fishing Boat Rental
Non-Holiday Rates